As a WordPress beginner you may find it hard to find the WordPress Login url like thousands of other WordPress beginners.
WordPress is a pretty awesome CMS (content management system) to create a website but beginners often have a hard time finding their WordPress login page URL.
In this post you will find out how to find the WordPress Login page or url.
Let's understand why do we need the WordPress login URL?
The WordPress login url allows you to access the Admin Dashboard which is like the heart of your WordPress Website.
It allows you to manage and control your WordPress website. You can manage content, text, images, posts, pages, database, page URLs, users and everything else that you can imagine from the WordPress Admin Dashboard.
You can add new plugins as well to extend the features of your WordPress Website.
How to find the WordPress Login url?
Mostly all the good WordPress web hosting providers have One Click WordPress install feature that allows installing WordPress with a click.
If you are using cpanel then you may see 'softaculous' option to install the WordPress and with just one click it will install the WordPress for you but before that you will prompted to add a username and password of your choice to access the WordPress Admin later.
In both the scenarios you will see the urls like the examples below after the installation is complete.
For example:
www.yourwebsite.com/admin/
www.yourwebsite.com/login/
Both of these URLs shall redirect you to your WordPress login page of your website.
In case you notice that your WordPress login url is not redirecting to the login page, then you can access the WordPress login page by typing the URL as shown below: www.yourwebsite.com/wp-admin
How to find WordPress Login URL in a Subdirectory or a Sub-domain?
Let's discuss another scenario where the WordPress is installed in a subdirectory such as /wordpress/ then you can access the WordPress login page as in the example below:
www.yourwebsite.com/wordpress/login/
www.yourwebsite.com/wordpress/wp-admin
In case you have installed WordPress on a sub-domain, then you can access the WordPress admin login page as in the examples below:
subdomain.yourwebsite.com/login/
subdomain.yourwebsite.com/wp-admin
Once you are able to login you will be redirected to the WordPress admin Dashbaord of your website.
You can directly access your Website's admin area by entering the website URL like this:
www.yourwebsite.com/wp-admin
Note: /wp-admin allows you to directly access the WordPress Admin Dashboard so you must always use www.yourwebsite.com/wp-admin to access the backend of your WordPress Website.
Let's find out how you can remember the WordPress Login Page in WordPress
Use Remember me option to bypass the WordPress login page
Your WordPress login page has an option checkbox that says 'Remember Me'. If you check this box before logging in, it will allow you to directly access the WordPress admin Dashboard without login as soon as enter the WordPress Login url in the browser.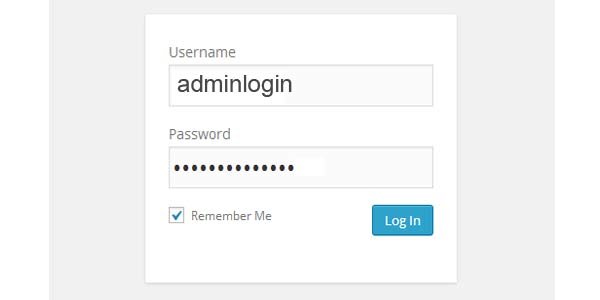 Many times we came across users that forgot WordPress login url and didn't know what to do next.
If you keep forgetting your WordPress login url or your wordpress admin login page then we recommend adding a bookmark of your WordPress admin login page url to your browser's bookmark bar.
You can also add your WordPress login url to the main menu of your WordPress Website or add a link in the footer.
Simply login to your WordPress Admin Dashboard and go to Appearance > Menus and follow as shown in the images below.
Do not forget to click the save menu button once you are done adding login link for each menu.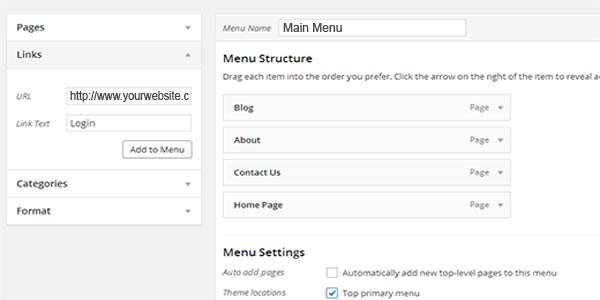 Optionally, you can also use WordPress admin login plugins listed here to customize the look, feel and functionality of your WordPress Login Page.
These are some simple and easy techniques to find WordPress login url of your WordPress website.
How to Migrate WordPress from old web host to a new one
How to install WordPress Theme
How to convert pdf to word on Mac
Elementor Templates for WordPress
21 Best Websites to Download free WordPress Themes
23 Best Web Hosting for WordPress
Note: Build a Strong Online Presence with Business Website Free , Free Emails and Free Success marketing for your small business like other 10000 small business owners. Get Started Free!
World's leading Online Presence Solution by ADVANTON!