There's only 3 months separating us from the year of 2023 – and so it's only natural to wonder what it is that future employees will expect in the rapidly approaching workplace. It's crucial for employers to fully understand what future staff members might look for so they can attract more people, and retain their existing talent, through an optimised work culture.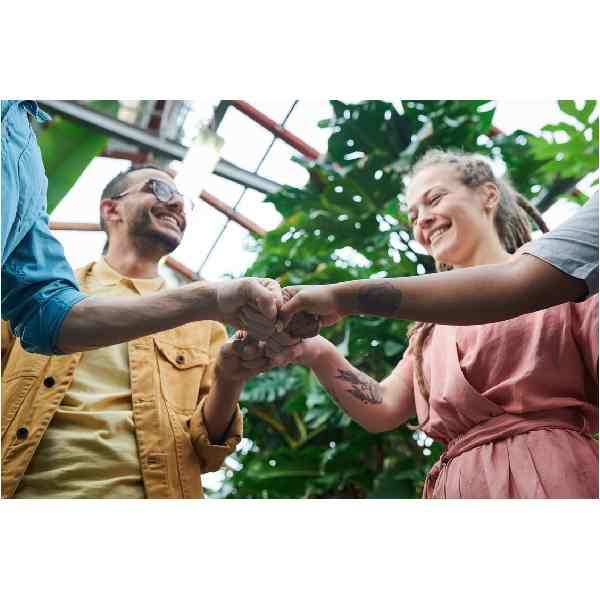 The following are just a few secret ingredients to cook up new talent and encourage company growth.
Financial Wellness and benefits
In a post-pandemic world, employees have started to look for more than just a salary increase, as their focus shifts onto the benefits employers may offer. The majority of the future workforce is made up of Gen Z, who have teamed up with most of their older siblings, Millennials, to demand more well being benefits from their employer.
Therefore, employers are expected to prioritise financial and mental wellness in work environments. Although choosing the right benefits package whilst focusing on the wellness of employees can seem somewhat daunting, it can be easily done with YuLife, who offer brilliant benefits like Life Insurance and Group Income Protection Insurance.
Income Protection will cover costs in the unfortunate event that an employee isn't fit for work, providing them with protection, security, stability, and concurrently boosting their mental health.
What's more, YuLife takes care of the wellness part of things with an incredible gamified app, encouraging employees to stay active with various physical activities, and keeping them engaged through amazing rewards like Amazon vouchers or Avios air miles! Employees also have access to mental health therapy and a 24/7 virtual GP. Those are only a few reasons why over 80% of YuLife users report an improvement to their wellbeing.
Flexibility
Hybrid and remote working models are becoming increasingly popular as more companies plan on implementing them. And why is this? Well, to put it simply, the majority of the UK population seems to be enticed by the flexibility that hybrid/remote working bestows upon them. This evolution within the workplace is directly connected to the Covid-19 pandemic, which forced various employers to close their offices, placing their employees' wellbeing above all else.
Workers will still be seeking flexible working models in 2023, for they translate into an improved work-life balance. It means they won't have to commute as often, they'll be able to do their work from a familiar place (which might increase productivity and morale), and their schedule will prove more flexible.
3. Diversity and Inclusion
Inclusive and equitable work cultures are being sought after like never before – and, for that reason, an increasing interest in finding a diverse and inclusive employer whose brand reflects all types of diversity and inclusion can be expected.
A diverse workforce is inclusive of sexuality, race, gender, educational background, ethnicity, language, and much more. It is, however, crucial to remember that it isn't merely about hiring, but instead about providing the same opportunities to everyone. An inclusive workplace translates into various benefits for both employees and employers.
Employees are becoming more aware of their wellbeing in connection to their jobs, especially in today's post-Covid world, and will likely prioritise a workplace in which they feel valued and motivated, both in 2023 and beyond.
How to Limit Covid Infections at WorkPlace?
How to use booklets and Brochures for Marketing?
How to keep the sale of your business confidential?
How Small Businesses Survived Pandemic
Small Business Finance Company USA
Find the Best Bank for Small Business in the United States
High Income Fashion and Lifestyle Businesses
Guide to find and buy cheap government Surplus in USA
What is a Credit Union and Why over 110 million Americans have joined Credit Unions over banks for their banking needs?
Small Business Administration USA
Steps to Qualify for a Small Business Loan in the US
Best Business to Start in California
Business Ideas for Entrepreneurs
Cost to Start a Trucking Company
Five important things for every golfer
Guide to Digital Marketing for Small Business 2022
Credit Cards with Most cash back
ADVANTON Helps Small Businesses & Brands reach 40,000+ Targeted monthly users through it's platform and multiply their sales! $60 for a Sponsored/Guest Post.