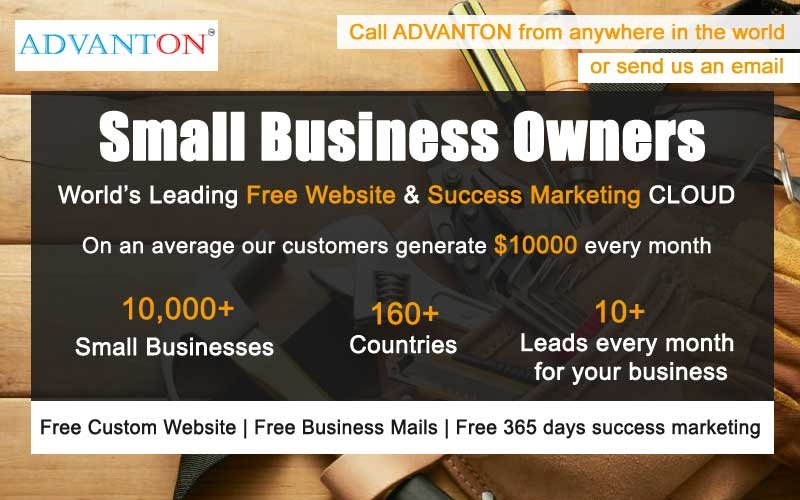 Everyday, over 200+ small business owners get started with their free business website development & small business website design services and online marketing program to put their business on fast track to growth and income. Best web design agency in New Jersey, California, Chicago, Texas, USA offering web design service to small businesses for just $15/mth.
Free Small Business Website Design Services in New Jersey, CA, Chicago, Texas, USA
$15 for Dynamic Business Website, company emails & Success Online Marketing 365 days
Your small business website is the first step towards building your business's digital identity over the internet.
Just like you get those visiting cards, brochures and other marketing stuff printed a website is also equally important to push your marketing efforts in the right direction.
A website opens doors to unlimited opportunities for your small business in New Jersey, Chicago, CA, Texas, Colorado, US:
You can find hundreds of customers everyday by promoting your website online.
Publish and share information with the users that they might be interested in driving customer engagement.
Promote your services or products easily across the country or internationally or just at the local level.
Easily generate additional 40% of revenues from your small business.
In today's connected age when customers first search for a service or product online, not having a website means you are leaving money on the table and someone else is taking home all your cash.
Learn how we are helping small business owners to grow quickly with our free website and online marketing program.
Our mission is simple; enable you to generate 100% income every month from your small business and live a prosperous life.
Custom small business web design service by our experts, integrated marketing tools to help you connect to the new customers and our free 365 days online marketing success program that ensures that your small business grows quickly.
Our website design agency in New Jersey, CA, Chicago, Texas, USA for small business owners are free and always will be.
Our experts have engineered our CLOUD platform for small businesses that enables us to quickly provide you with a free business website development that is fully integrated with the back-end tools to empower you.
How much does a Small Business Website Cost?
The cost of a custom website for small business start at $15 per month and no extra costs, however it can vary slightly when you are in a highly competitive industry such as insurance or finance. The average cost of website design for small business ranges $9 per month – $29 per month for a custom website, with a complete ecommerce functionality.
How much does a Website Redesign Cost?
A website redesign from a web design agency could cost you lots. But you can expect only US $19 per month for a complete website redesign when you migrate your website to a CLOUD platform. If you have a complicated website or a web portal with complex features that needs a redesign then you can expect a custom redesign quote between $49 per month – US $99 per month.
What does a web design service include?
Small Business Web Design Service including photos and well written content for the pages of the website that complements your business segment.
Free Business Email so you can communicate Professionally with your customers. Call now to get your free business emails setup within minutes for free and start using it right away!
Updates to your website 24×7, 365 days a year.
Search Engine Submission.
365 days success marketing program.
Mobile Ready website design.
Submission to major web directories.
Google Analytics Setup to measure the results.
Submission to Google Local listing and local directories.
Website backup and 99.99% uptime guarantee.
Fully Managed by our CLOUD experts so, you can focus on your business.
All for $15/month
Small business web design service in New Jersey, California, Texas, Colorado, US
We offer one unified CLOUD platform that enables your small business succeed with fully integrated tools such as Business Email, Custom website design and dedicated experts round the clock.
When our experts provide you with the small business website design services they also ensure that it is visible to the potential customers and we take care of all related aspects such as Search Engine Submissions and Directory Submissions and our 365 days marketing program helps you grow quickly. All this for just $15/month.
We not only provide you with free website design services, we also ensure that your website succeeds online by generating leads for your business and revenues. Your one stop place for affordable web design for small business.
We are the most affordable web design services company on the planet that offers free website and online marketing to the small business owners.
How long it takes to get my website up and running?
It takes 3 to 4 business for website design work to be completed and make it live. Our small business website design services are absolutely free and ensure that your stay ahead of your competitors.
What do I need in order to get started with free small business website design services?
Just give us a call or leave a message and one of our experts will get back to you shortly to discuss your website requirements. You can always rely on us for an affordable web design services.
We setup your domain, business email and develop your custom website as per your business requirements.
What about the CLOUD platform that will host my website?
Your website will run in the most secure and fastest CLOUD having 4 CPU cores and 4 GBs of RAM with unlimited Storage and Bandwidth all ensuring higher online success for your business.
Our CLOUD platform ensures faster load times of your website, secure and unmatched business email service.
Do you offer Online Marketing Services also?
When you choose your free custom business website development on our CLOUD, you are automatically entitled for our free online success marketing program.
Yes,we offer specialized online marketing success programs specially designed for small business owners and individuals that include:
Fresh marketing program
Mid-level marketing program
Advanced 360 degrees marketing program
Marketing for roofing contractors in Los Angeles Marketing for HVAC contractors in Florida
All our marketing programs come with weekly data reports to help you measure the results and the impact of your website over the internet.
We can't wait to help you get started with you free custom website development and make your small business successful.
Most affordable website design services on the planet. Reach out to a larger audience online, grow sales and achieve higher revenues with our free small business website design services.
Market Leaders rely on us and together we are building a better future for our people and for our customers. You can be the next achiever just like one of our 10,000+ customers that we serve every month
Advanton is the world's only company that empowers small business owners with free small business website design services especially for their business and absolutely free online marketing program that ensures lead generation and traffic.
Unlike other companies such as web.com or yodle that charges you every month hundreds of dollars, we offer small business website design services to the small business owners as per their need.
With responsive elements that fits tablets and mobile devices including CRM, business emails and integrated marketing for success, all for $15/mth.
You don't need to work hard to make money or make your small business successful, our experts provide you with everything for Free that you need to generate stable monthly income.