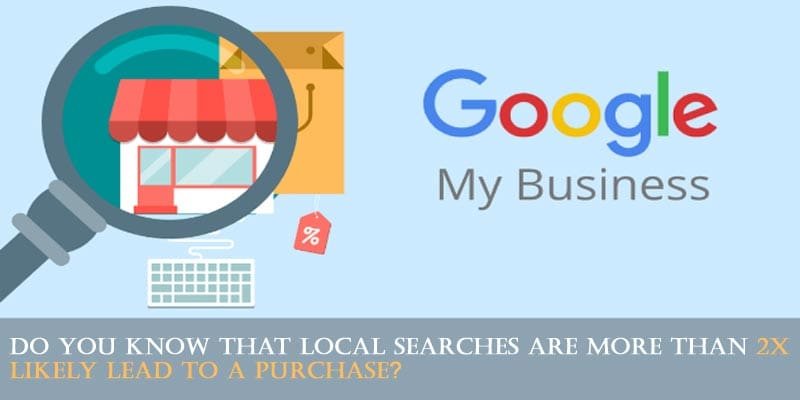 Whenever, you search for a service or a business on google these days it shows you local businesses nearby pulling the listings that are on google local.
What is Google Local?
Previously it was known as Google Places and now it has been renamed as Google My Business.
Since 75% of the people search for a product or a service locally, google local helps discover the best businesses locally within few miles that have the best reviews.
It is an important tool if you want to reach out to the local customers.
Google is a dominant player in online search and from finding information related to anything, it makes it possible for users to explore nearby areas and local businesses.
How Local Business Search becomes easy with Google Local?
Users can find anything ranging from nearby restaurants to pharmacies to clinics to utility stores and handyman services.
Local search results appear on smart phones, tablets and desktops when a person searches for a business nearby.
The businesses that are already on google local are shown across search results as well as google maps.
With a Google My Business Listing local customers are able to find your business right at the time when they are searching for a service like yours.
Not only this, customers are able to see if you are open for business, your business hours, phone number, photos of your store or location.
You can also enable chat in your google business listing to directly receive messages and interact with the customers.
If you can't find your business listing on google local then it's time to create a google my business listing .
*Remember you can always use your same gmail account for creating google business listing.
It's simple and easy to create your Google Local listing and start building your online presence.
Open the Google My Business Listing Page and Click the 'Start Now' button. It will ask you to login with your existing account.
After you login, you would see the first step is to name your business and define a category.
Defining the right category for your business can make a huge difference as it will help google to show your business to the people who are searching for that particular category.
e.g. if you are into remodeling business then category must be one of the following such as: 'home remodeling', 'bathroom remodeling' or 'kitchen remodeling'.
However, once you start typing it will suggest you the related categories and you can select the best one that suits your business.
Now, you must be thinking what all can you show on your Google Local listing?
Well, there are many options to help you promote your business locally but the most important thing to remember is that your business info must be accurate at all times.
Make sure that your business info is always correct and updated. Although, google will send you a post card at your listed address to verify your location before it can make your google local listing live.
Checking for phone number accuracy, listing your website with the correct URL, your business hours and actual pictures of your location, all needs to be done by you in order to have accurate info on your google local listing.
You can always edit and update the info by logging into your Google My Business panel.
What are the Benefits of Google Local Listing for your small business?
Post pictures of your location, store, interior and exterior images of your property, pictures of recipes, apparels, clinic or whatever you can imagine to share the unique side your business.
Collect and Manage reviews by responding to the customer reviews. Ask customers to always leave a feedback on your google local listing and post your responses. This helps google to better position your business in search results.
Remember google local search results are based on three factors:
Relevance, Distance and Prominence and if you have lots of reviews on your business listing, it signals too google that your business is well-known in your community and therefore, it needs to be shown higher in google local search results and you are in dominant position.
A world of opportunities opens up with google local.
We would like to share some factual data with you about the importance of ranking higher in local search results.
Local searches are more than 2x as likely to lead to a purchase
75% of the consumers search online for a local business before visiting any location.
75% of the consumers who search on a smart phone to a local business within 5 miles.
Also, it is wise to remember that all your business information needs to be same and matching across your website, mobile app (if you have), social media pages and google local listing.
How to Retain Patients for Dental Practice
How to get online reviews from customers
Google has lots of resources and tutorials for small business owners to create a google my business listing easily. You can follow them and take your business online today.
Don't miss the opportunities. Take your business online today with Google Local!