Accountability at work simply means to take the ownership of the work that is assigned to any particular employee. The whole idea of accountability refers to the fact that every employee should perform in the best way possible for their business. An employee who has a sense of accountability will always take responsibility for his or her action and their result. They will never consider this as a sole responsibility of their management.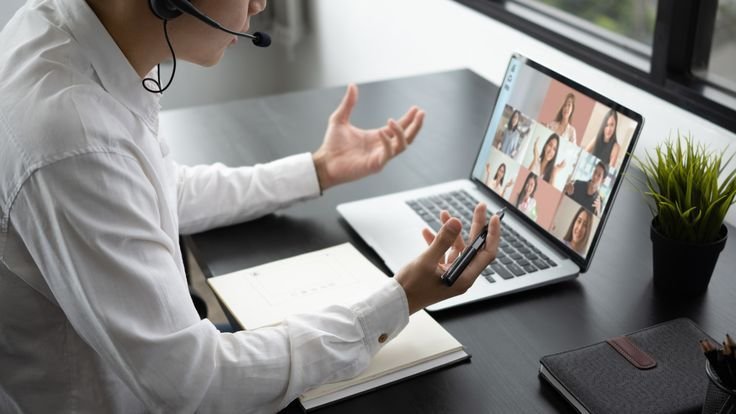 There is no doubt that employee accountability plays a crucial role in the efficiency and performance of the workplace. When employees are held accountable for absenteeism, lack of punctuality and their irresponsible behavior towards work, it ensures that employees are getting genuine chances to make up for their deficiencies. The practice of creating a culture of accountability complements the efforts of other disciplined employees.
A workplace with lack of accountability sends a message to the rest of the coworkers that lower standards are OK. Your workforce may begin to perform low and fail to meet their goals or company's expectations. An excellent manager with leadership skill injects this sense of accountability into the DNA of each of his employees and drives excellent outcomes as a result. They know how to guide employees to manage workload according to team objectives, meet deadlines, achieve targets, keep commitments and take ownership of any error.
A team made up of accountable employees are high-performing individuals who perform efficiently to their day-to-day tasks to line up with overall business objectives. In an accountable work culture, there is no corner for favoritism or weakness. Rather mistakes and failures are precisely addressed and embraced, corrected to learning and growth. However, creating accountability is not simple. And it is especially harder when you manage a team of remote employees.
Wondering what does accountability means for remote workers? Accountability is equally essential for remote workers as it is for office employees. With a lack of face-to face communication, it becomes challenging for businesses to know how their employees are working when they are working from home. You have to start with ownership and let your employees understand the importance of taking the responsibility of their work. But the question is: How can businesses hold employees accountable when they can't see them?
Here's a very insightful article by Forbes on managing remote teams using Remote collaboration Software.
During the pandemic the number of remote employees have increased rapidly. Many businesses quickly switched to remote work mode in 2020. Now after a year, there are still a lot of employees who are working from home and preferring to continue this flexible working option for the long run. When the scenario is such it becomes important for businesses to establish policies where they can educate their employees with the sense of responsibility. Many managers are facing difficult times in terms of managing their remote employees, their productivity and job responsibility.
What does accountability mean for remote workers?
The meaning of accountability for remote workers remains the same just like office employees. It means 
that remote employees have to accept responsibility for their actions. Employee work outcomes become 
a true gauge of accountability when you have a team of distributed workers.  In such cases, employees 
have to fulfil their commitment of  completing their assigned task timely and maintaining quality output. In 
easy words,  remote employee's accountability means:
Taking ownership of their work and performance.
Keeping to their commitments about work.
Completing projects before deadline hits.
Delivering projects with the required output.
Performing their roles and duties efficiently towards their organization.
However, an employee's accountability depends on their output, a manager's accountability is measured 
with their team's success and the company's accountability stands on shareholders' needs and the
Why is it important to establish remote worker accountability? 
Accountability is important for every organization, regardless of how they maintain their workplace. 
Accountability in remote workplace ensures work efficiency, on-time delivery and increased employee
Let's learn more about the benefits of remote worker accountability:
Helps build trust: When you are managing a team of remote employees, it is crucial that you build trust with your team members. As remote employees work from any part of the world, and you have never seen them physically, it will be extremely challenging to understand them. As team members are working from a distributed location, you should have an open line of communication with them for seamless team management. You can use tools that provide services like instant messaging, group calls and video conferencing for smooth communication. As your whole team is distributed, the chances are high that you will never have the scope to meet with them. Regular team interaction can help you know them better and also helps them to know you and more about the organization they work for. You can arrange a weekly team video meeting, where they can meet with each other and know more about their teammates. This will build trust with your teammates which will lead to workplace transparency and accountability to help them deliver their commitment efficiently.
Increased Employee Engagement:

 

Employee engagement is a crucial aspect that leads to higher 

productivity levels. A responsible employee will perform with their co-workers to create meaningful solutions and achieve desired results. You can easily identify employees who take the ownership of their task, they have few common traits which include: 
They come up with effective and innovative solutions.
They continuously seek regular feedback. From their managers and coworkers.
Take ownership of their assigned task.
Works honestly and sincerely towards their given task.
Overall their way of work ensures they deliver the task timely. Moreover employees who are accountable 
and engaged are slowly able to build trust with their management. Where the management knows his 
employees are working 
honestly even if they can't watch them directly. The confidence removes the need 
of micro management and helps individuals to further focus on their work and to become more engaged.
3. Performs better:
 Remote employee accountability
 helps employees to provide the best output for the 
organization. One of the core qualities of any accountable employee is they know their goals and they 
find out the right way to fulfil their targets. They know how to perform efficiently daily which makes their
output incredible affecting the organization's result in a more positive way.
As working from home comes with its own sets of challenges, an employee with right focus and deviation
can lead to great success for the organization. At the same time, lack of accountability in remote workers
can result in lower engagement, low performance and high turnover rates. 
Tips To Create Accountability Within Your Remote Employee

​
1.
Create a work from policy:
Don't expect your employees to automatically understand what you want
from them. Let your employees understand what company wants from its employees and how they want
them to perform. Make them aware of their responsibilities towards their task and organization.
Which is why you must come up with a work from home policy describing how companies expect the
remote team to work when they are working away from the office. Your policy should cover details about
your expectation and overall standards that they have to maintain while they work from home.
2
. 
Regular follow up:
 It can be difficult for you to know the real-time activity of your remote teams. To
manage your team ensure regular follow up about their task to ensure the progress of the task. Make it
mandatory for them to submit their work updates on a regular basis at the end of the day. 
When your
remote employees know that they have to report to you daily, they will always take their task seriously.
3. Measure work output:
 Work output helps you know whether your employees have delivered what
they committed to deliver. When remote work is implemented properly, remote teams perform as
efficiently as in-office teams.  Measuring work output helps to determine a remote worker's accountability
and their success rate at handling any given task.
4. Use of productivity monitoring tools:
 Using
 productivity monitoring software
 is a great way to 
maintain and manage remote employees. The software tracks employee work activity and lets you 
understand their efficiency level. From start to end the software captures record of every work activity asn 
employees do, starting from random screenshot to web/app monitoring it gives you a full picture of 
employee performance. Thus you can easily understand employee dedication levels and their 
accountability towards your business. The software enables you to create a secure remote working 
environment where you can practice transparency at every step to increase mutual trust and boost 
productivity.
5 Essential Remote Work Tools that you need in 2022 
Remote work has become more common than it used to be, the pandemic forced millions of employees
to work from home. Even before pandemic, companies who had a remote workforce knew the importance
of remote work tools to support their remote team. For instance, 
GitLab
 with its 1200 employees across
67 countries- have been working all remotely for nine years now. With no physical office, they utilize team
collaboration and work from home software to maintain their virtual workplace. In May 2021, a 
Mercer 
study
 revealed that around 70% of organizations showed their interest to adopt a hybrid work model.
Companies embraced remote work in 2020 considering the safety issue of employees. 
However, making
the shift from office to work from home was not very easy for a lot of companies as well as employees.
With countless domestic distractions, remote workers face challenges with communication, teammate
interaction,
 time management
 and visibility. Now in 2021 when the Covid situation is getting better,
businesses are finding it difficult to get their employees back to office. Many organizations around the
world have shifted to the remote work model considering the increasing demand for it. Having the right
set of remote working 
software can help you save time, stay productive and maintain a higher level of
employee engagement. To help you get started, we have rounded up the 5 essential remote work tools to
help you manage tasks, track work progress, improve communication and more.
List of Best Remote Work Software for 2022 for managing work online
 1.
Google Drive – for cloud storage and document collaboration
G Suite or Google Drive is a cloud-based collaboration tool that has features like Google meet for team
conference calls, Google docs, sheets, and slides. This cloud based storage solution lets you create
worksheets, files and presentations in one centralized location. The drive comes with a powerful set of
options that lets  you and your colleagues simultaneously access and edit the file or you can
 decide on
access level who can see what, or even share items directly via a link. This will not only secure
private data but also simplify the view for everybody on the team.
 You can track the edits made by
collaborators in real-time, easily accept and reject suggestions, and tag people in comments and notes
for further change. Google gives you 15 GB of storage space in Google Drive for free. If you need more
space, you can opt for one of the paid plans, you can easily pick one of their plans as per your
2.
Zoom Video Conferencing
For those with a global or distributed team, using video conferencing for communication is a part of daily
tasks. Whether that's for team meetings or presenting project briefs, video calls can significantly enhance
relationship between distributed team members and increase the efficiency of any particular project. 
Zoom
 provides a high-quality video call experience that supports the needs of a distributed team. Zoom
 is
one of the most popular video, audio-conferencing, and remote work tools that can host up to 100
participants for free. You can enjoy collaborative features like screen-sharing, a whiteboard, and the
opportunity to call in via phone. Zoom also allows to
 record the on-going sessions and thus allow the
enquirer to watch the demo again or share it with decision-makers.
3.

Slack – for real-time communication
For a lot of companies working remotely, 
Slack  chat application
 is the main hub of communication
instead.
 It is a real-time messaging tool where you can 
create channels for different purposes,
 share files
and collaborate that can be used across an organization for simplified communication. Voice and video
calls are also easily enabled from Slack itself, which makes team communication a breeze. 
Slack offers a
free plan that's limited in features and suitable for small teams and has a custom pricing plan for
enterprise or bigger teams.
4. CircleCare App- Employee wellness tool
CircleCare is a corporate wellness application that caters to both large and very small organizations. When it comes to remote employee health and wellbeing, the main goal of a wellness app is to promote health and fitness, which leads to increased productivity, reduced absenteeism and boosts operational efficiency. Employees can use the CircleCare wellbeing app to learn about and monitor their company's wellness program, track daily progress, take part in challenges and get points for health events. Organizations must reconsider their notion of wellness and how they might improve the lives of their employees. Based on the employee's input, the app shares them weekly plan and encourages employees to do physical exercise daily. Throughout each week, employees receive positive reinforcement and reminders to continue using the application which is an essential part of an overall workplace wellness program.
Bottom Line
There are many more software tools available for remote work that can keep your team efficient and productive, but using too many tools can make the work complicated. So you have to decide and pick the right tool to manage your remote team, the tools we have suggested covers the key solution which is proven to be helpful in managing remote teams efficiently.